Loading Bay
An Outpost level, set on the space station Haven.
Release
30th Dec 2011

Description
Level 1 Loading Bay

You've both been woken from C-sleep as we've detected a distress call from outpost Haven. This is just a quick SAR mission. Its unlikely anyone will still be alive.
Map
Loading Bay - Deck E, made up of landing bay, officer deck, lift and exit.
Marines
Walkthrough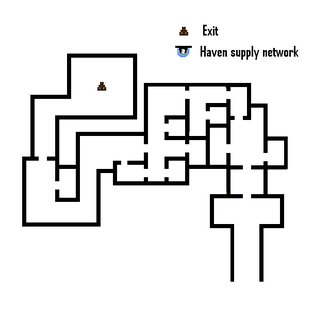 Collect any PDA's, credits, ammo and kill any aliens aboard the space station. A quick SAR mission. Exit at the lift.
Multiplayer/Skirmish
Singleplayer/co-op
See also
Offices
Habitation Block
Pathology
Mainframe

References
Citations
Footnotes
Ad blocker interference detected!
Wikia is a free-to-use site that makes money from advertising. We have a modified experience for viewers using ad blockers

Wikia is not accessible if you've made further modifications. Remove the custom ad blocker rule(s) and the page will load as expected.