Miniguns and rifles: Alien Shooter
A shortened ('bullpup') version of the venerable Israeli submachine gun. A high rate of fire makes up for its lack of stopping power.
A German assault rifle noted for its use of caseless ammunition. A reliable weapon with high accuracy.
The ultimate in slug-based firepower, so much so that its manufacture was restricted by the US Assault Weapons Ban of 1994. Its unique looks, huge magazine capacity, and low price have made it very popular.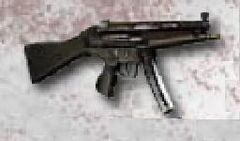 An outdated submachine gun, but very popular among anti-terrorist squads.
A compact assault rifle intended for concealment; used mostly by special VIP protection teams and State security operatives.
The wellknown American M16 assault rifle, a weapon with a good range of qualities.
A good weapon, with high accuracy and excellent ability to pierce armor.
A lightened machinegun utilized by the US Marine Corps. It's high stopping power is balanced by a low rate of fire.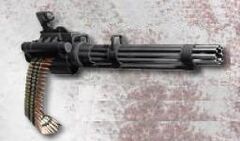 A handheld machine gun with a high rate of fire and excellent damage.
The classic Russian assault rifle. Reliable, especially in harsh conditions. Easy to use and maintain.
A universal rifle designed on a bullpup principle, enabling it with high accuracy and easy handling.
An assault rifle with tremendous firepower.
The most powerful assault rifle in its class. Very effective against large crowds of charging enemies.
An enhanced model of the VOLCANO hand-held machine gun. This model is equipped with batteries, giving it a high fire rate, high velocity and dealing large amounts of damage.
The latest model of the popular Minigun/Rifle Skill series.
Ad blocker interference detected!
Wikia is a free-to-use site that makes money from advertising. We have a modified experience for viewers using ad blockers

Wikia is not accessible if you've made further modifications. Remove the custom ad blocker rule(s) and the page will load as expected.