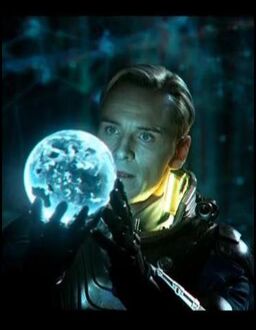 ---
---
David 8
Introducing David 8
Electronics
Connecting our worlds
Energy
The power of productivity
Health
Every life counts
Security
Pioneering peace of mind
Terraforming
Shaping the universe
Transportation
Driving progress
---
---
About Us
Better worlds start with us
The man behind the company
Weyland Ted Talk
Peter Weyland 2023 Ted Talk as part of Prometheus promotion.
Investor Information
Invest in your future
Corporate Timeline
Weyland-Yutani timeline
Press
Weyland Announces Revolutionary Internet Explorer Partnership
DAVID 8 Pre-Orders Exceed Analyst's Best Expectations
PROMETHEUS: An Innovative New Technology For Interstellar Travel
Weyland Cybernetics Announces Immediate Recall Of David 7 Models
Careers Collaborative application exercise
---
---
Discover New Worlds
Weyland's colonized worlds
Mission Database
Explore Project Prometheus images
Training Center
Prospective applicants can apply now
Employee I.D. Creator
Join the crew of Prometheus
Classified
Continues as classified
Project Genesis
Explore Dr. Shaw's historical findings
About The Mission
Prometheus' mission
Meet the crew
Ad blocker interference detected!
Wikia is a free-to-use site that makes money from advertising. We have a modified experience for viewers using ad blockers

Wikia is not accessible if you've made further modifications. Remove the custom ad blocker rule(s) and the page will load as expected.